Shaped rings
Are you struggling to find a wedding ring to fit flush with your engagement ring? Rest assured you're not alone!
Smooch Wedding Rings specialise in making handmade wedding rings to fit all shapes of engagement rings. Having sold over 90,000 wedding rings to date, you can trust us to design you the perfect fitted wedding ring.
Sit down with one of our advisers in the comfort of your own home and we will turn your ideas into a beautifully crafted ring. We will even send you images before we go ahead and make the finished ring. You will see how it sits alongside your engagement ring and adjustments can be made at this point.
We're confident that we have the best design technology, allowing us to design you the perfect wedding ring that will compliment your engagement ring. 
1. Appointment
Working with a Smooch adviser, we will turn your ideas into the perfect handcrafted wedding ring to compliment your engagement ring. Our fitted wedding rings start from £475 which includes all design work as well as the polishing of your engagement ring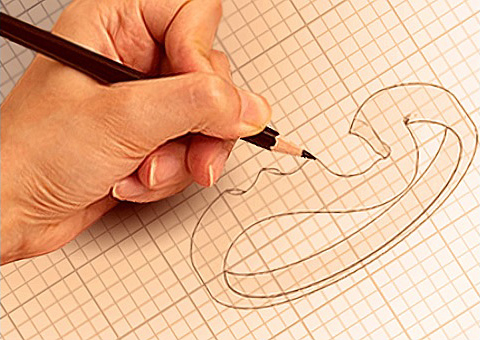 2. Design
Using Computer Aided Design, we can design and create a perfectly shaped wedding ring that will fit to the intricate shape of your engagement ring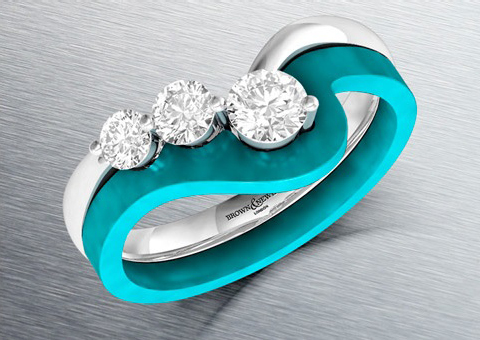 3. Made to Order
Your bespoke fitted wedding ring will be made here in the UK especially for you. Your wedding ring will be entirely unique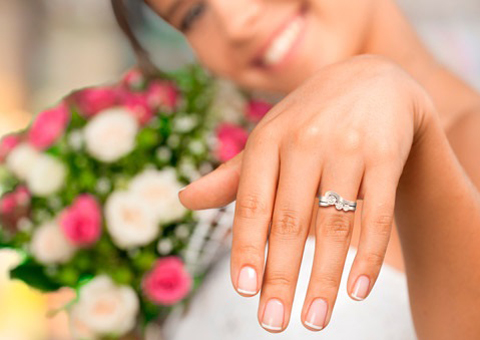 Our shaped wedding rings
Made to fit your engagement ring