"So I had an idea of how about I have a ring shaped around it"
28 August 2020
Categories: SHAPED WEDDING RINGS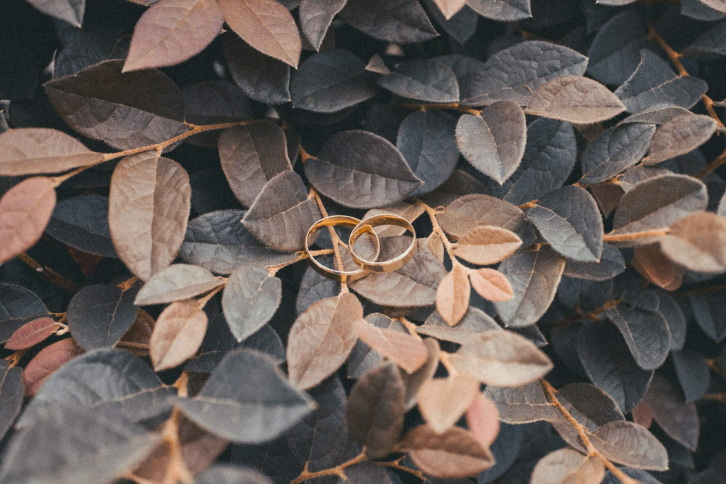 Our Smooch team caught up with one of our marvelous sales advisers, Paula Haynes, to discuss how she went about finding the perfectly fitted wedding ring to find alongside her engagement ring. It's one of the most common problems brides face, but it's a problem Smooch Wedding Rings have the answer for. Scroll down to read more...
I think I was always destined to work with Smooch. Back in 1990 before Smooch was even thought of, I got engaged. My ring was a family ring which I had always loved. It's in the style made popular in 1980 by Diana Princess of Wales with a central sapphire surrounded by diamonds. Not as expensive as hers but just a precious to me.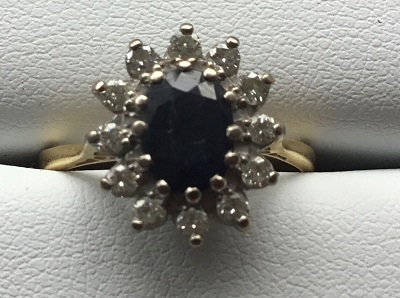 When it came to thinking about the wedding ring it became really difficult. Because the basket holding the stones sat so low a flat band wouldn't sit under it. It kept pushing apart leaving a gap that was going to drive me bonkers. All the HighStreet jewellers said I would "get used" to it. So I had an idea of how about I have a ring-shaped around it. This was just too radical for the high-street so I went to An independent Jeweller in Knutsford. They suggested a really thick band with a massive cut out to accommodate my ring. Absolutely NO WAY was this my perfect ring. I wanted a slim ring-shaped around my ring. So they sent for a wedding ring designer who thanks goodness got me immediately. We went for a 2mm Plain 18ct band and my dream ring was on its way.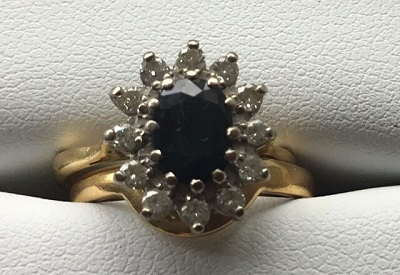 However, we weren't quite there because it wasn't wide enough you couldn't see it and I wanted to look married. So next we created another 2mm plain band to sit under it this time in 18ct rose gold. Because they were 2 separate rings they didn't look as wide as having 1 X 4mm band.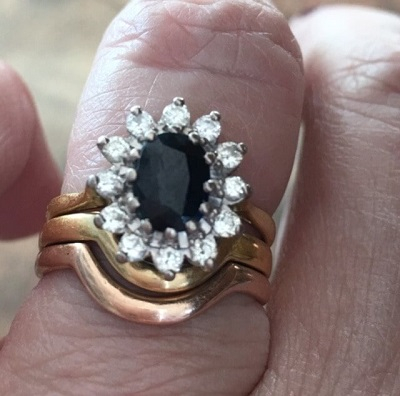 I loved them 27 years ago and still love them.  Slightly battered now as they haven't been off my finger since my wedding day.
So back in 1990, this was something very different now we call them "finger fits" and I do several every week. Making sure every bride has a ring they will still love 30 years later.
Paula covers areas such as Chester, Warrington, Crewe, Runcorn, Widnes, Ellesmere, Macclesfield, Northwich, and the surrounding areas. She has years of experience in helping customers design the perfectly fitted shaped wedding rings. You can read more about how our shaped wedding ring service works by clicking here.