Adventure Weddings and Elopements - The future? (For a bit at least)
8 October 2020
Categories: WEDDING RELATED CONTENT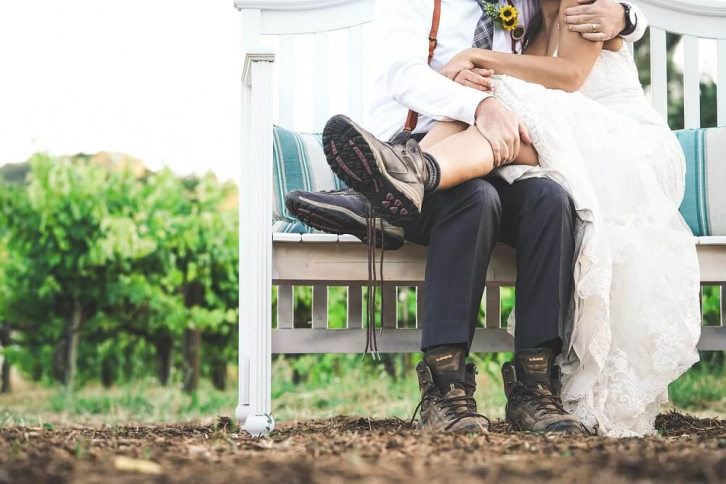 To hear of a couple eloping brings about visuals of young romantic love; secretive and taboo, hidden from family and friends. Now in 2020, with government guidelines being more favourable to a funeral than a wedding, the idea of two star-crossed lovers running away to a beautiful 4-day long spa retreat in Devon, doesn't sound like such a farfetched idea. Other than being a significantly cheaper option, it's a great opportunity to explore the countless gems the UK has to offer, as well as getting that much-needed respite. A wedding that gives the couple space to relax, connect, and enjoy one another in peace sounds like a strong alternative to the normal wedding stresses of 'The Big White Wedding'.
The Adventure Wedding is also fast becoming a new trend. With the happy couple forced to finetune their guestlist, new freedom in the choice of location and experience is being presented. The money saved to cover 100+ now only has to stretch across 15 of your nearest and dearest… IF you chose to still spend the lot, think of the options of holiday and experience you could provide for your guests. Could it look like a wild combination of Sten party, wedding, and honeymoon in one?  
Whether you're choosing 15 or 100+ guests, you still have some level of choice as to who gets to see your special day… Social media has never been shy when documenting people's big days but with everyone and their dog now using Zoom and travel restrictions being enforced by law, there's a new consensus accepting connection through technology for moments traditionally kept for 'IRL'. People are just more accommodating to buckle down and tune in to their friend's big moment live streaming across Instagram than perhaps they would have been a year ago. Will we see a rise in pre-posted party favours to accompany the wedding log-in link? Who knows… We certainly wouldn't say no to a bottle of fizz and a piece of cake in the post. 
Of course there will always be plenty of couples that want the big white wedding and are prepared to wait for it.  As long as Covid-19 based restrictions don't hinder these dreams then they should definitely get to have their big day! Here's hoping 2021 brings more freedom of choice for everyone. 
However you decide to celebrate your big day, we send you love and happiness.