2021 Wedding Trends
25 September 2020
Categories: WEDDING RELATED CONTENT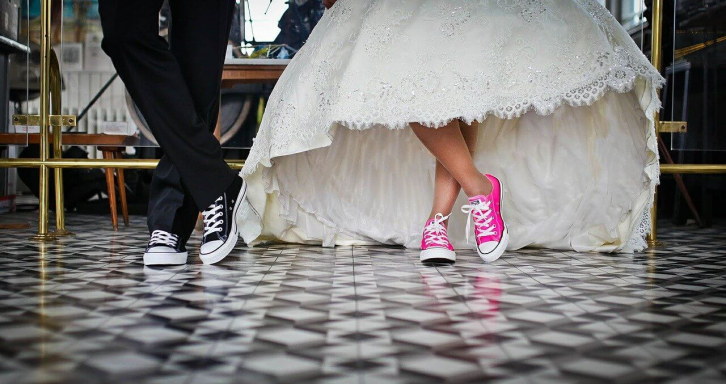 2021 trends
While there is no doubt that recent months have thrown up all kinds of tough challenges for everyone with weddings in the pipeline, the pandemic has also thrown up some exciting opportunities too. Here at Smooch, we've seen how many couples made innovative and creative adjustments to arrange their special days online, while others are holding out for when restrictions are lifted to celebrate. So, with those of you who decided to wait in mind, we're going to take a brief look at three heart-warming trends that might be in store for your nuptials once the lockdown lifts.
Firstly, those in the know are predicting that weddings will reflect a move towards spending more quality time with loved ones and creating meaningful experiences with their nearest and dearest. People are increasingly looking to reconnect with friends and family and a wedding is a beautiful opportunity to do so.
One way couples are looking to show their appreciation for guests is by including personalised gestures throughout the day, such as with thank you notes put on seats, photos of the guest with the couple placed on tables, or a special memory written on the menu. 
Next up is philanthropy. The pandemic has brought people closer together in different ways, and kindness is on the up. More couples are making moving gestures by looking to incorporate charitable aspects into their big days next year, such as by encouraging guests to donate to their favourite charities in place on gifts. Couples are also looking at how they can donate leftover food and flowers to hospitals and hospices.
Lastly, going local. The consequences of the pandemic have focussed people's attention to sourcing their supplies more locally. People are increasingly inclined to support small businesses and help them to get back on their feet after the strains that the lockdown has put on them. As for the food, for example, expect seasonal British menus that can be easily sourced from local farms that will support the UK's agricultural industry.
So there you have it, three feel-good wedding day trends, and we'd love to know what you think of them. How can you see yourself making an extra effort to show appreciation for your guests? Are there any charities your special day can help support? What local suppliers would really value your business? Also, let us know what we've missed off here…how has the pandemic positively changed your plans? We look forward to hearing your responses!
All the best from all of us here at Smooch.